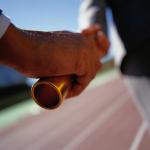 You know the old saying, "Know when to say when"? Is this true of your training department (or lack of it)? Here is something to think about for 2007, outsourcing your training department to a professional training organization.Does it make sense for your company to hire a full time trainer? Or would it do your bottom line more justice to outsource this critical function to the experts? One of our most popular services is acting as a training department for our clients. Just a few of the numerous benefits are:
•  Allows the HR position to focus on HR objectives.
•  Brings in cutting edge training philosophies and practices.
•  Leading edge training efforts – reduced administrative costs.
•  Expert, knowledgeable staff handling your employee development.
•  Cost savings. Use (and pay) for just what you need.
Top 5 Reasons You Need to Outsource Your Training:
√  Training – What training?! mentality
√  No inhouse experts
√  You know employee development is important, but it keeps taking a back seat to, well, everything
√  Employees are falling asleep in your current trainings
√  You are LOSING MONEY in your current training efforts
How NSBT can make your life easier:
•  Assess company needs against current skills/knowledge & design content to address gaps
•  Supplement your training department
•  Train your trainers to be world class
•  Develop world class training content
•  Tie your training into your systems (performance management, strategic planning, hiring, etc.)
•  Be your training department – your very own NSBT!
•  and much much more!!!
Call NSBT today for a proposal that will help bring more $$$$$$ into your company through well trained employees!
800.577.4293